The panel provides users with different options and editors depending on the component type.
Below is an example of a block component wich provides a rich text editor to author content.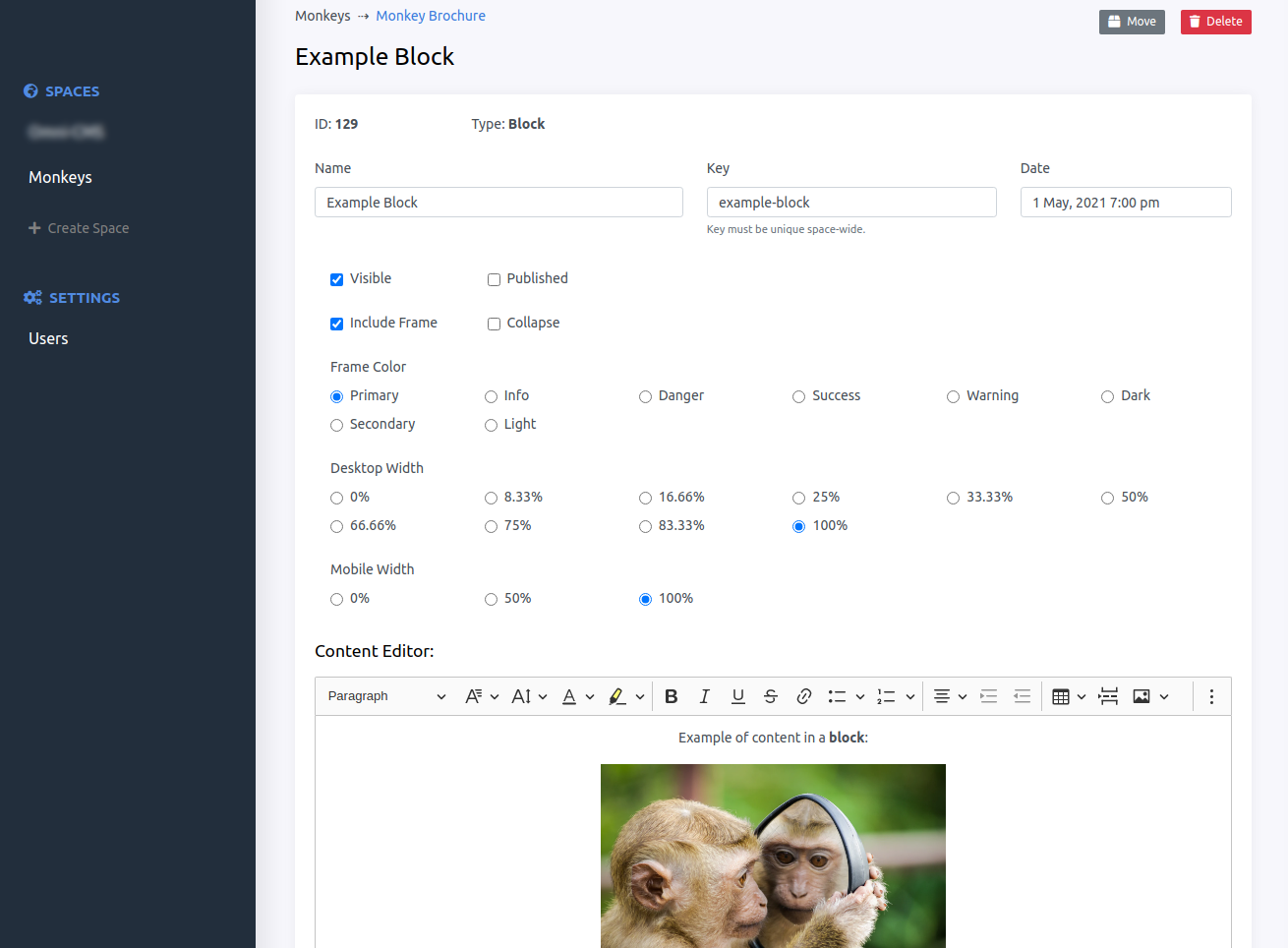 There are also extra options (e.g. Frame Color) which set Bootstrap styling properties into the component's metadata. Websites using Site are programmed to make use of these attributes. Optionally, users with CSS knowledge are able to then override their own styles for these frame styles.